Presentation sisters live out our mission statement to "confront injustice and work for peace." Through advocacy, representation at the United Nations through the International Presentation Association, coordinators for justice, and participating in local justice events, our sisters respond to the call to serve God's people by working with others to eradicate the causes of injustice and oppression.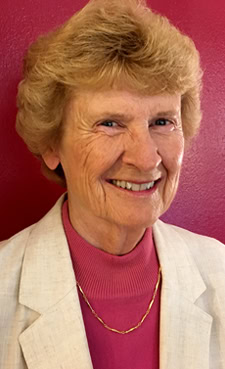 Sister Richelle Friedman might be described as dynamic, energetic and committed to causes of human needs and rights. Sister Richelle is an advocator for justice and previously was the director of public policy at the Coalition on Human Needs in Washington, DC. She also volunteered at Food and Friends. She enjoys playing golf, hiking and going camping.
Sister Joetta Venneman serves on the congregational leadership team for the Sisters of the Presentation. She also ministers in the Office of Social and Environmental Justice for the Sisters of Charity of Nazareth in Nazareth, Kentucky. Sister Joetta enjoys hiking, backpacking, camping and all things outdoors.