Our Efforts To Go Where Need Calls Out Most Loudly
Our Presentation mission, expressive of Presentation hospitality and spirituality, guides our efforts to go where need calls out most loudly in serving those made poor, educating the uneducated, caring for the vulnerable and powerless, and transforming unjust systems through our various ministries. Our mission calls us to provide immediate assistance through direct service to others and to work toward systemic change that addresses deeper causes.
Upon arriving in Dubuque in 1874, initially, Presentation Sisters focused their ministry efforts on meeting the unmet need of teaching impoverished immigrant children of Iowa. Our ministry still has its roots in teaching; however, today, we seek to address the unmet needs of our world by responding to the calls of those suffering from poverty and injustice. Today, our sisters work in eight states and in Bolivia serving in various ministries and our associates reside in 15 states.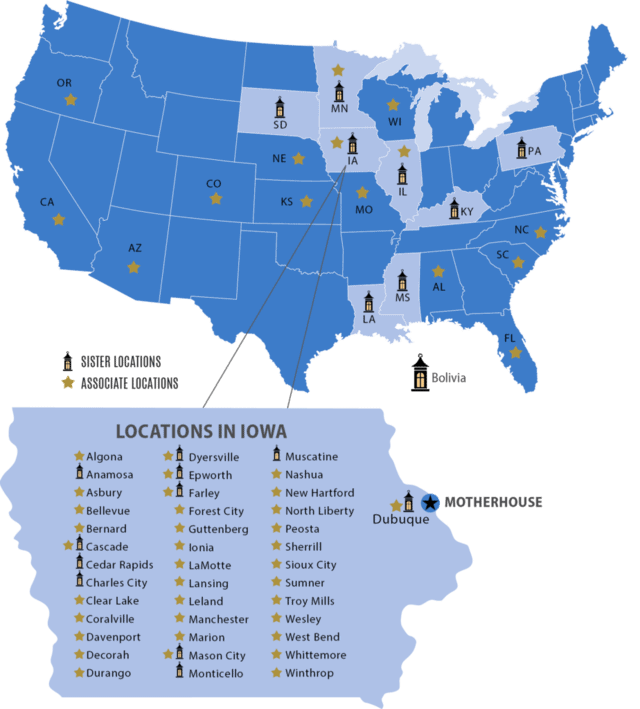 Collaborative Ministries
We respond to Christ's call to make visible: values of human dignity, freedom, and justice among all peoples.
Interactive Map
Use our map to learn about our sisters who serve in various ministries in nine states, Washington D.C. and Bolivia.