2022 Jubilee Celebrations
Every year, our community celebrates jubilees, special celebrations designating an anniversary year.
This year, we have sisters celebrating 50 and 60 years of religious life. 
Celebrating 50 Years of Religious Life
Sister Suzanne Marie Takes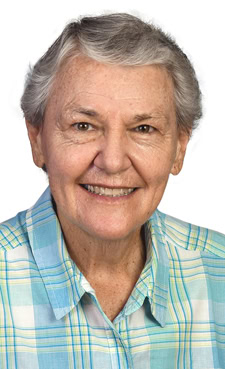 Born and raised in Cascade, Iowa, Sister Suzanne Takes has ministered in several places: she taught at St. Columbkille, Resurrection, St. Joseph, Key West all in the Dubuque area and since September 14, 1985 as a missionary in Bolivia. She has been involved as youth minister, religion teacher for junior high and high school students, director of the Academia trade school, administrator of the pharmacy in the local hospital and now with the Guaraní people.

Sister Suzanne's current focus of ministry has been to assist people in obtaining necessary legal documents such as birth certificates and identification cards. She expends energy and offers empathy to each person with whom she journeys. She travels between the rural communities, the village of Entre Rios and the city of Tarija to accomplish the task of assisting the people to receive the documents which are their legal right.

"I recall Nano's words when she expressed that her schools brought such joy to her, that she considered her work a blessing, certainly not a sacrifice. That is how I feel about my ministry here, total blessing," reflects Sister Suzanne.

Experiences of radical hospitality and deep gratitude are evident for Sister Suzanne as she lives her missionary spirit in Bolivia. "We never visit the people without being offered something, no matter how little they have. It is humbling knowing that they are gifting us with all they have, not from any surplus. I am reminded of the widow who gave all she had to the prophet Elijah," states Sister Suzanne.

"As I reflect on this moment in my life, my heart is filled with gratitude for the honor of being a Presentation Sister, and the privilege of accompanying the Bolivian people for 37 years. When I left for Bolivia, I wasn't aware of the new reality that was to be beyond anything that I ever imagined. There have been challenges, hardships but especially blessings. My greatest blessing is family: my immediate and growing family; my Presentation family; all my students from my earliest teaching days to the present; and my Bolivian family. I have indeed been blessed, totally overwhelmed by God's love shining in each of them."

Send a note of congratulations.
Celebrating 60 Years of Religious Life