2019 Jubilee Celebrations
Every year, our community celebrates jubilees, special celebrations designating an anniversary year. This year, we have sisters celebrating 25, 50, 60 and 75 years of religious life.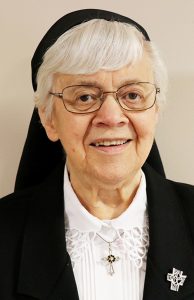 This year, Sister Mary Lois Lehmann celebrates her 75th jubilee, remembering God's love and faithfulness with gratitude for a life of service as a Sister of the Presentation. Originally from Worthington, Iowa, Sister Lois is the daughter of the late Anton and Frances (Honkomp) Lehmann. She entered the Sisters of the Presentation on September 8, 1944, from St. Joseph Parish in Farley, Iowa, and professed final vows in 1950.
In a 61-year journey of carrying Presentation foundress, Nano Nagle's lantern in full-time ministry, Sister Lois walked many steps to spread the Good News spending 43 years as an elementary teacher and 18 years as a pastoral minister. "Like Nano I traveled many roads to serve God's people in 12 Catholic schools and parishes in Iowa, South Dakota and Illinois. Teaching gave me a love for each child; I rejoiced at each one's progress."
Sister Lois assisted with Catholic liturgical preparation, music, religious education and bereavement for grieving families at wakes and funerals among the Catholic parishes of Dayton, Ogden and Boone, Iowa. She was recognized for outstanding involvement, service and her ecumenical presence.
Today, Sister Lois is happily engaged in community prayer and service with a deep appreciation that she has been able to walk with others. "I was able to be a visible presence of Christ and the Church, to bring the consolation of prayer to the dying and to minister to people of all faiths. To offer hospitality was always my goal – in sorrows, pain and joys," she states as she continues walking her journey.
At this time in her life, Sister Lois feels that she continues to make a difference for others. "Although my ministry is more limited, I am still able to encourage, affirm and be an example of faithfulness to prayer and to my vocation as a follower of Nano and keep her lantern burning brightly," she states. "And I know that I continue sharing Nano's charism."
Reflecting on 75 years of religious life, Sister Lois says, "I am grateful for my faith, family and Presentation community. I have a deep gratitude for the many people with whom I journeyed over the years. I pray that I helped spread the Gospel message by sowing seeds of love, joy, hospitality, generosity and peace."
Sister Paula Schwendinger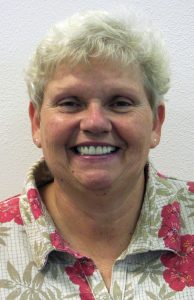 Originally from Dubuque, Iowa, Sister Paula Schwendinger is the daughter of the late John and Marian (Bartels) Schwendinger of Epworth, Iowa. Presently, Sister Paula ministers in Hispanic outreach to the cities of Dyersville, Cascade, Farley, Petersburg and Epworth, Iowa. She most recently authored and published the book, "Silent Voices in the Shadows: Stories of Undocumented Immigrants."
Early in her ministry, Sister Paula served as an elementary teacher in Catholic schools in Iowa and Illinois for 15 years. Before moving back to Iowa, she served as a pastoral associate for Guadalupe Catholic Mission in Wahneta, Florida, for over 25 years. In addition, she received certification in spiritual direction.
Celebrating this jubilee moment and the meaning of her religious vocation, Sister Paula reflects, "I see this celebration as a graced time, as I look back on my journey these 50 years as a Sister of the Presentation. Nano's lantern has led me through times of darkness and light. I have been gifted by my Presentation community, who have nurtured and supported me, as well as the many people I have met along this path. I have been challenged to leave the familiar path and go on the 'road less travelled.' Through this, I have been privileged to walk with and listen to the voices of other cultures for more than half of my religious life. This has broadened my vision, and enabled me to see more profoundly how our foundress, Nano Nagle, has commissioned us to radical hospitality."
She continues, "My life has been enriched by each person whom I have journeyed with during these 50 years. Some encounters have been brief, some a life-long gift, and each person has shown me a glimpse of the presence of God in our midst."
A native of Dubuque, Iowa, Sister Lynn (Linda) Wagner is the daughter of Irwin and Dorothy (Brewer) Wagner. Presently, Sister Lynn ministers in both the food service department as the community baker and the development office as an assistant at the Presentation Motherhouse (Mount Loretto) in Dubuque, Iowa.
Previously, Sister Lynn served as a junior high school teacher for 10 years before pursuing other ministries. With a love for cooking and baking, she found herself drawn to the kitchen, on and off, over the years serving as a food service coordinator. In 2002, she managed the Dubuque Food Pantry where she tended to the needs of many for 14 years, taking great pride in serving others. Her past ministries also include administrative assistant, pastoral associate, buildings coordinator and co-director of the Presentation Associate Partnership. Wherever Sister Lynn ministered, she always found time to create delicious sweets for all to enjoy.
Reflecting on her 50 years as a woman religious, Sister Lynn states, "Like Nano I've traveled many lanes in the last 50 years, from junior high teacher to working with women and children in transitional housing in both Des Moines and Minneapolis. I was grateful to return to Dubuque and serve in the area where I grew up, offering hospitality and service to those in need. It has been a privilege to walk these many roads and learn from so many different peoples and cultures. Life has been good to me these years taking me on roads I otherwise may not have traveled."
This year, Sister Ann Jackson celebrates 25 years of religious life with the Sisters of the Presentation. Sister Ann entered the Presentation community on August 5, 1994, and professed final vows in August 4, 2001.
A native of East Dubuque, Illinois, Sister Ann is the daughter of Fred (deceased) and Joan Lee (Koenig) Jackson. Presently, she serves as coordinator of spiritual services for Prairiewoods Franciscan Spirituality Center in Hiawatha, Iowa, where she has ministered since 2003. Sister Ann also served her community as formation coordinator from 2010-2013, and as a member of the congregational leadership team from 2013-2018. Gifted by the Presentation community with advanced study in leadership and facilitation, Ann currently enjoys accompanying groups and individuals in reflection and spiritual growth as a facilitator and certified spiritual director.
Early in her ministry, Sister Ann taught English at Wahlert Catholic High School and served as coordinator of residence services for Heartland Housing, both in Dubuque. She then pursued a master's degree in pastoral studies with emphasis in leadership from Aquinas Institute of Theology in St. Louis, Missouri.
Acutely aware of the world's deep need for radical hospitality and in lieu of a public celebration, Sister Ann encourages all to embrace radical hospitality, "I invite persons within and beyond the community to engage in a particular act of radical hospitality and to share the fruits of the experience with others. May this expansive effort echo the parting words of Nano, our beloved foundress, "Love one another as you have hitherto done."
In celebration of this jubilee, Sister Ann reflects, "This year as I celebrate 25 years as a Dubuque Presentation Sister, I am filled with gratitude for persons within and beyond the community who have nurtured my community life through their radical hospitality. I continue to appreciate the ways my family, friends and community have gifted me with opportunities for on-going and advanced study, ministry, mentoring and friendship. Thank you!"