Courageous Conversations: Mentors in Violence Prevention (MVP) Training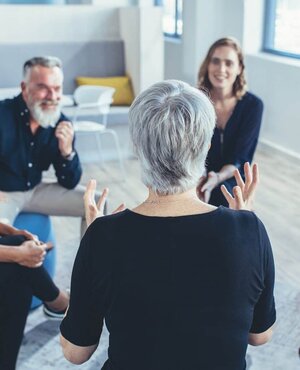 Saturday, April 10, 2021
8:30 a.m. – 4:30 p.m.
The signs of the times call for courageous conversations. Join us for this practical, interactive workshop to help us individually and collectively raise awareness of non-violent communication. Practical applications will offer multiple ways to prevent potentially harmful or abusive situations. Activities embedded throughout the day will raise awareness, challenge thinking, open conversations and inspire leadership!
This virtual training sponsored by the Sisters of the Presentation will take place virtually on Zoom.
How to Register
EARLY registration is strongly encouraged. Space is limited. Please honor your registration commitment.
Click the link to register: http://bit.ly/register_MVP_Training
Questions? Email adminassist@dbqpbvms.org
Who should attend?
Anyone interested in hosting courageous conversations! Participants will increase skill and knowledge in:
Practicing foundational principles of communication
Sharpening verbal and listening skills
Deepening courage to engage in transformational conversations.
About the Facilitator
Alan Heisterkamp, Ed.D., serves as Director of the Center for Violence Prevention and Mentors in Violence Prevention Leadership Institute at the University of Northern Iowa. He coordinates the implementation of Mentor Violence Prevention Strategies training and outreach among Iowa's higher education and PreK-12 educational systems in Iowa, Nebraska and South Dakota and has presented at several state and national conferences.