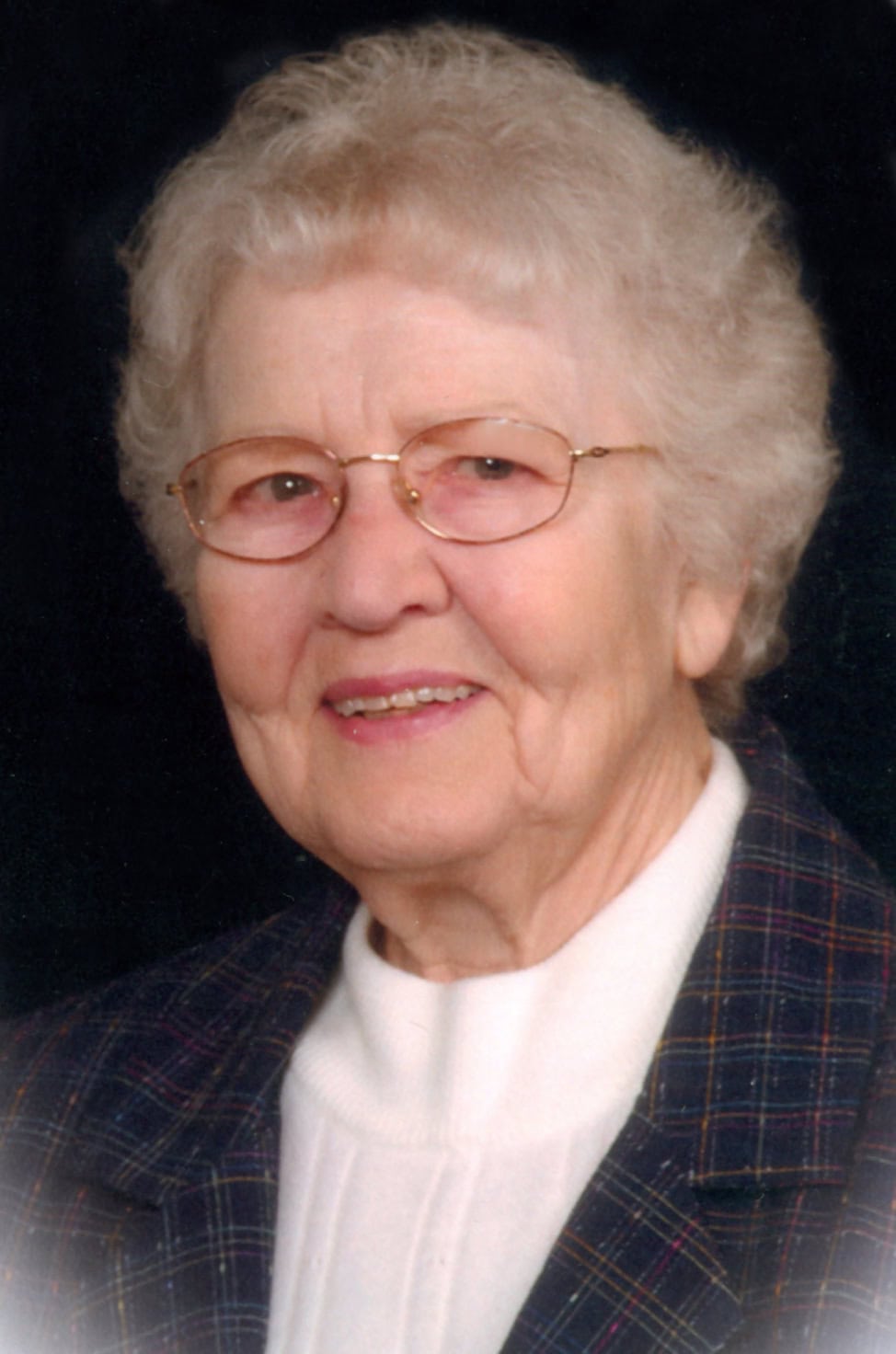 In Memory of Sister Josita Zieser
August 12, 1934 – July 14
, 2022
Sister Mary Josita Zieser, 87, daughter of Joseph and Martha (Haxmeier), was born Mary Lavonne Zieser on August 12, 1934, in Walker, Iowa. She entered the Sisters of the Presentation on September 8, 1952, and professed her perpetual vows on August 22, 1961.
She earned a Bachelor of Arts from Clarke College (now Clarke University) in Dubuque, Iowa and a Master of Arts from the University of Notre Dame in South Bend, Indiana. Sister Josita was an elementary and secondary teacher in Catholic schools in Iowa including Mason City, Key West, Algona, Dubuque and Storm Lake, and in St. Paul, Minnesota. She was also parish secretary and administrative assistant at St. Mary Parish in Storm Lake. She retired to Mount Loretto in 2009 and celebrated her 60th Jubilee in 2013. Sister Josita enjoyed reading, cooking, traveling, watching sports, and arts and crafts. She valued prayer and community service. Sister Josita hoped to be remembered for her dedication to religious life and the Presentation community; her service to others in teaching and parish ministry; and her use of talents in many activities over the years. "I pray that our charism of hospitality will continue to be important in all our works, especially to those made poor and to women and children and that Nano's dream may continue in all parts of the world."
Surviving are her sisters, Sister Mary Dolores Zieser, Rosalyn Shannon, Kathleen (Jerry) Callan, Janice (Paul) Hildebrand, and Patricia (Dick) Cook, brothers, Jack (Pat), Kenneth (Rose), James (Mary Jane), Martin (Judy), and Bill (Ileen), sister-in-law, Marilyn Zieser, nieces, nephews, and the Sisters of the Presentation with whom she shared her life for 69 years.
She was preceded in death by her parents, her brothers, Louis (Marge), Howard (Martha), Philip and brother-in-law Bud Shannon.
Memorials may be made to the Sisters of the Presentation, 2360 Carter Road, Dubuque, Iowa, 52001, or online at www.dbqpbvms.org.