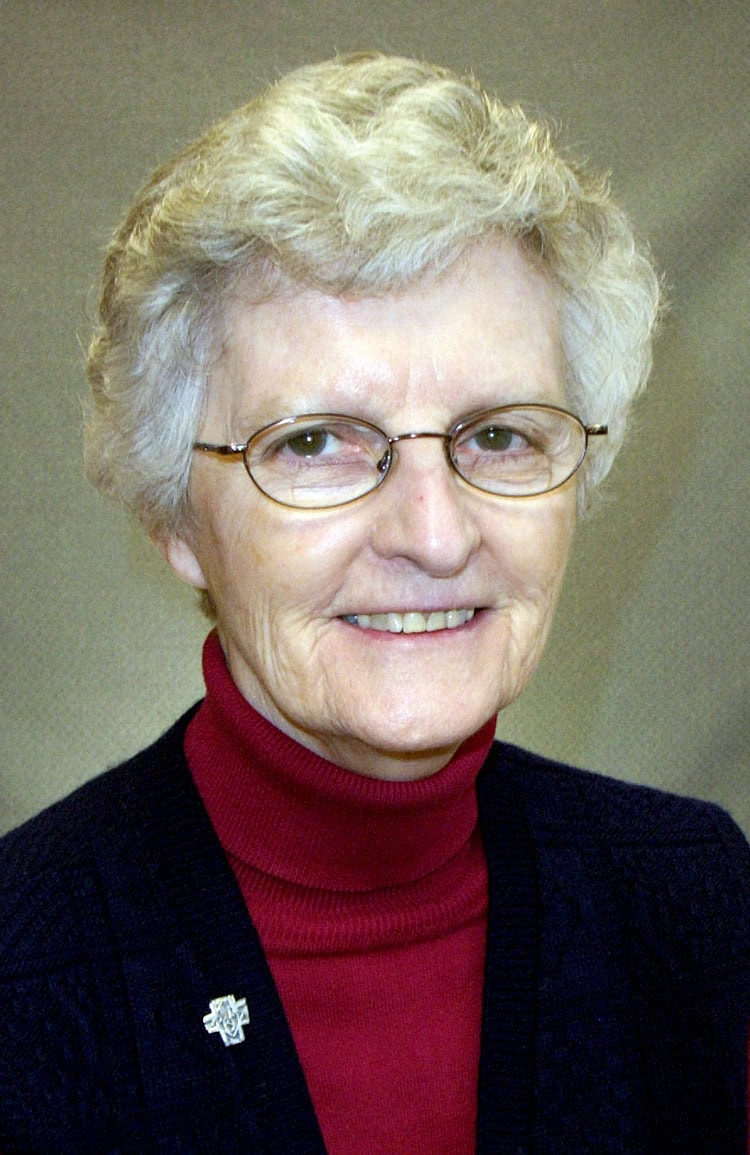 In Memory of Sister Annette Skyles
February 8, 1930 – June 1
, 2022
Sister Annette Skyles, 92, daughter of Leo and Anna (Nash), was born Barbara Jean Skyles on February 8, 1930, in Mason City, Iowa. She entered the Sisters of the Presentation from Mason City on September 8, 1949, and professed her perpetual vows on June 19, 1955.
She earned a Bachelor of Arts from Clarke College (now Clarke University) in Dubuque, Iowa. She served as an elementary teacher for 52 years – teaching grades one through six in Waukon, Osage, Dubuque, Cedar Falls, Epworth, Storm Lake, Key West and Algona, all in Iowa; and Oregon, Illinois. After retiring to Mount Loretto in 2004, she helped manage the Mount Loretto gift shop and stayed active with volunteer work. Sister Annette celebrated her 60th Jubilee in 2010, at which time she reflected, "I am most thankful to God for all the blessings I have been given: the love and support from my family, community and friends. I thank God for my good health which helped me to be one of God's instruments in helping children to know the love God has for them. I continue to carry Nano's lantern by being of service to those with whom I live and work." Sister Annette enjoyed playing cards, calligraphy, walking, reading, watching sports and helping others. She valued prayer and community service.
Surviving are her nieces, nephews, and the Sisters of the Presentation with whom she shared her life for 72 years.
She was preceded in death by her parents, her sisters, Peggy (Harold) Gallagher, Virginia (Marwood) Mulert, and Janet (Ralph) Sturges and her brothers, Robert (Mary), Donald (Nona), Jack (Geneva) and Gerald (Clarice).
Memorials may be made to the Sisters of the Presentation, 2360 Carter Road, Dubuque, Iowa, 52001, or online at www.dbqpbvms.org.