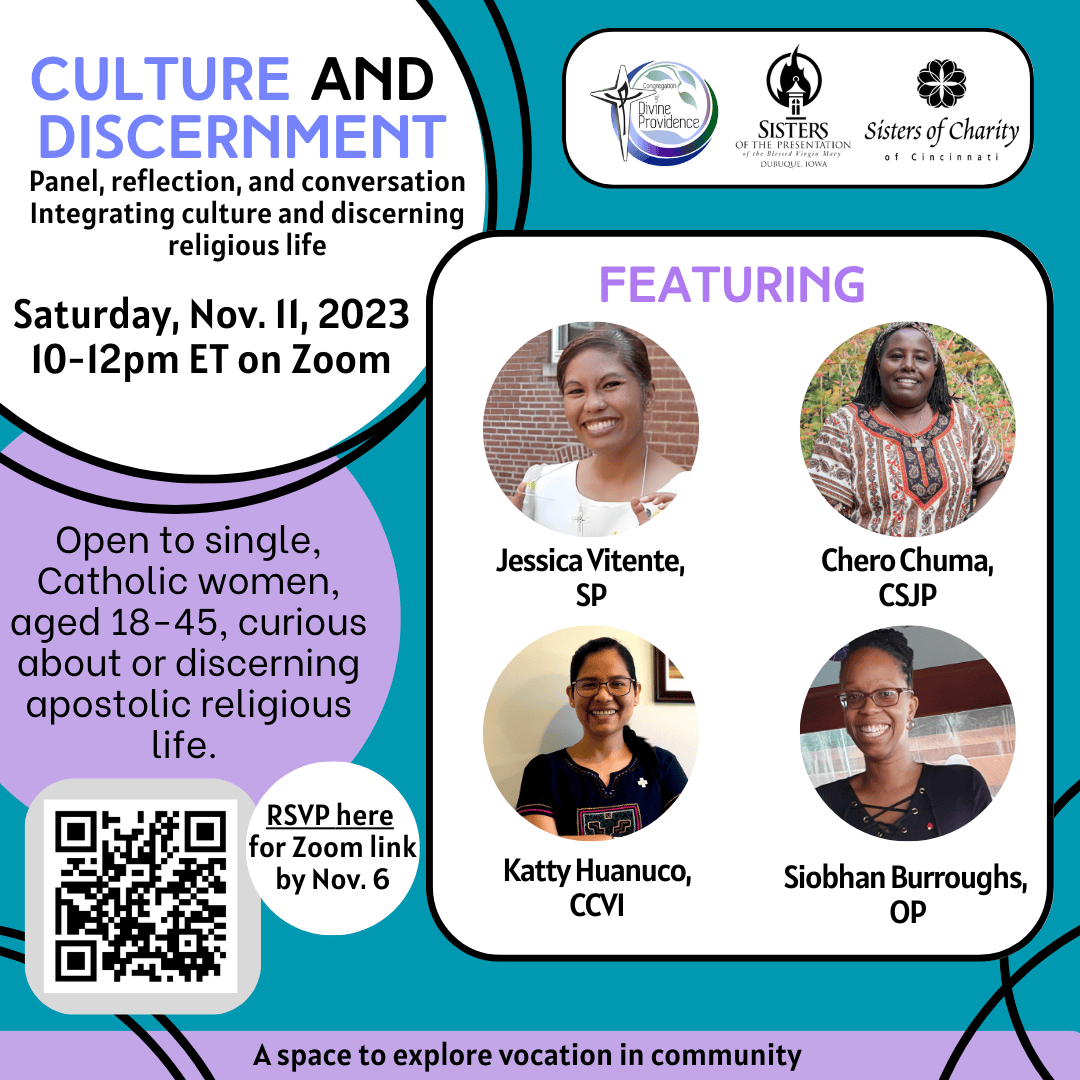 Culture and Discernment Zoom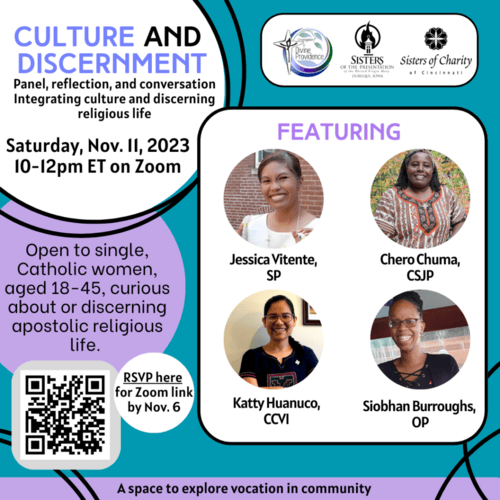 November 11, 2023
Time: 8:00-10:00 a.m. Pacific / 9:00-11:00 a.m. Central / 10-12 p.m. Eastern
Panel, reflection and conversation integrating culture and discerning religious life.
We are thrilled to have four panelists joining us who will explore the integration of culture and discernment. They will share from their own experience as newer, younger members from varied cultural contexts. There will be time for personal reflection and small group conversation.
The opportunity is open to any single, Catholic woman, ages 18-45, who is curious about apostolic (ministry-based) religious life or in discernment, whether with a specific congregation or not, including those in a pre-novitiate stage.