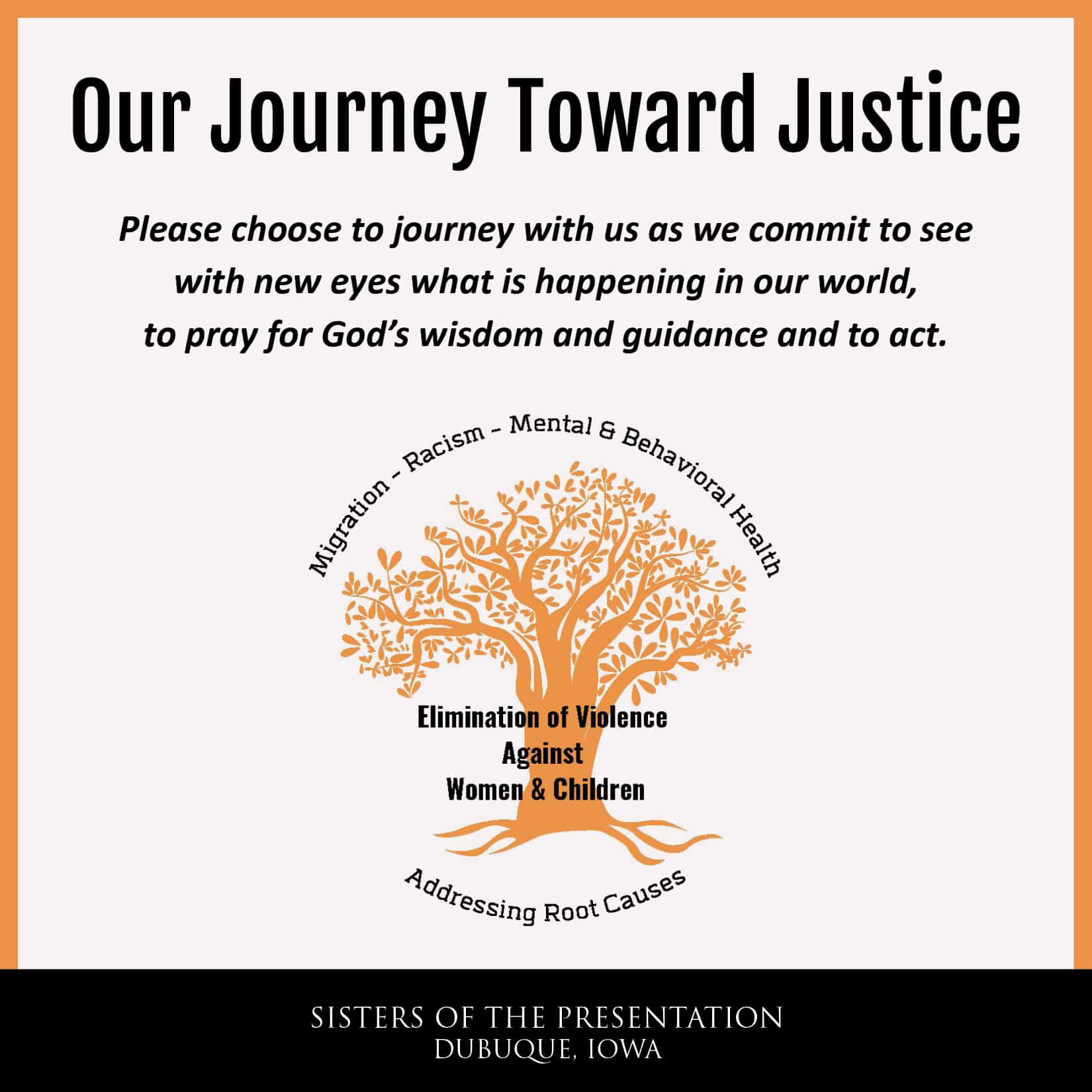 Justice Action
Our November justice action offers education on how mental illness and violence intersect, particularly in the lives of women.
Mental Health and Violence Against Women
In keeping with the International Presentation Association (IPA) focus on Eliminating Violence Against Women and Children, this month we continue our series on how mental illness and violence intersect, particularly in the lives of women. We invite you to continue to be faithful in your response to these opportunities.
SEE:
REFLECT:
Consider the person with no insurance or Medicaid and their limited or non-existent access to mental health care. Every other developed country gives access to mental health treatment through their health care systems and coverage, which include universal health care.
ACT NOW:
Advocate for mental health coverage to be on an equal footing with physical health coverage in insurance. Further info available here. Advocate for universal health care for all, regardless of employment or immigration status. Here is the vision the American Medical Association (AMA) has regarding health care reform.
Visit our Action for Justice page for additional ways to seek justice.
Action for Justice
Our Journey Toward Justice
Elimination of Violence Against Women and Children
Nearly three decades after the Beijing Declaration and Platform for Action, considered to be the blueprint for advancing women's rights, gender disparities are still prevalent. Moreover, they are deepening as a result of the spread of COVID-19. For example, according to a recent UN Policy Brief, violence against women has increased by 25% in many places around world due to the pandemic and women are all too often bearing the brunt of the emotional and financial fallout. 
Violence against children is also a serious concern. Globally, it is estimated that up to 1 billion children aged 2-17 years, have experienced physical, sexual, or emotional violence or neglect in the past year. Violence occurs in many settings, including the home, school, community and over the internet.
We invite you to join us on our journey toward justice.