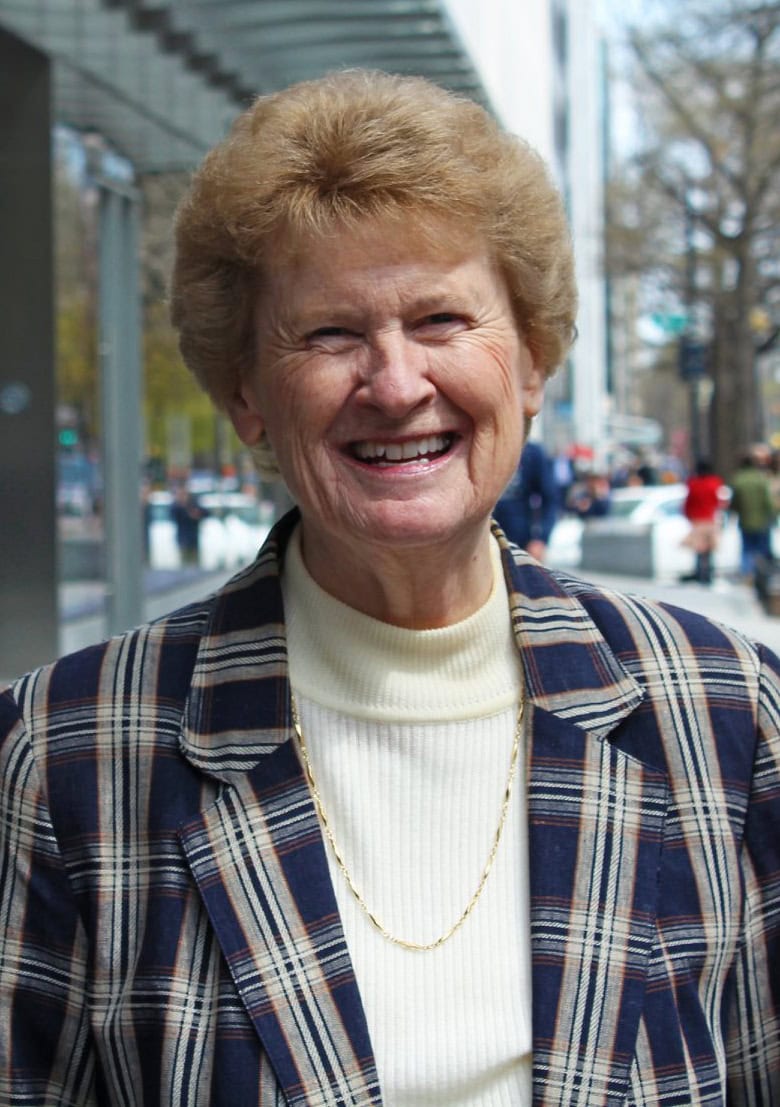 Sister Richelle Friedman Receives the 2023 Human Needs Hero Award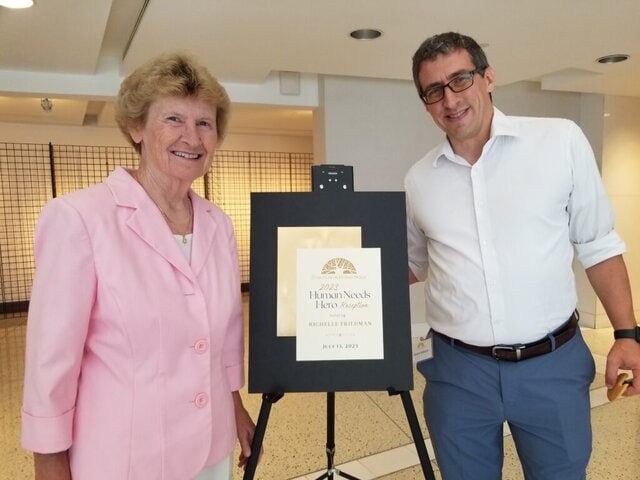 Every year, the Coalition on Human Needs (CHN) gathers advocates with decades of experience to celebrate their steadfast commitment to standing up for the most vulnerable in our society. On Thursday, July 13, Sister Richelle Friedman was honored with this recognition.
We congratulate Sister Richelle on her decades-long fight for human needs. Her unwavering dedication and tireless efforts have made an indelible impact on countless lives, showcasing the power of compassion and advocacy. Her legacy will continue to inspire others to stand up for what is right and work towards a more equitable world. Thank you, Sister Richelle, for being a shining example of selflessness and for dedicating your life to making a difference. We are proud of you and your commitment to fight for the most vulnerable.
2023 Human Needs Hero by the Coalition of Human Needs
Sister Richelle Friedman earned the gratitude, admiration and affection of the human needs community during her 16 years of service as director of public policy at the Coalition on Human Needs (CHN), but she had already achieved much before that. She arrived in Washington, DC in 1980, and worked for NETWORK, a Catholic Social Justice Lobby, focused on housing advocacy at the McAuley Institute, and advocated for income support for children and families at the Children's Defense Fund. She began her role at the Coalition on Human Needs in 2006, bringing her passionate and determined advocacy for justice, economic security, dignity and opportunity for all people to her exemplary work.
Sister Richelle's passion for equity has fueled her tireless work to reduce poverty and hunger. She understands that this nation is rich enough to lift its people out of poverty, and has carried this message insistently to members of Congress and other officials. She is unfailingly polite while never departing from her disciplined and strategic message. She is respected, whether the decision-maker agrees with her positions or not. Senator Chuck Gressley from Sister Richelle's home state of Iowa would call out to greet her across Senate office building corridors, although, as the picture of their intense discussion included in CHN's 2023 Human Needs Hero plaque attests, they frequently differed.
Sister Richelle Friedman is a member of the Sisters of the Presentation of the Blessed Virgin Mary, whose mission is "to go where need calls out most loudly in serving those made poor, educating the uneducated, caring for the vulnerable and powerless, and transforming unjust systems through our various ministries." Sister Richelle has served that mission throughout her career. Once in D.C., she has unflaggingly focused on meeting the needs of people with low incomes by advocating for federal investments and just policies. Sister Richelle has fought for affordable housing, immigrant justice, and has championed anti-hunger and anti-poverty initiatives. She played a vital role in organizing advocacy around expanding the Child Tax Credit and Earned Income Tax Credit, shepherding advocates from many different organizations to make their views known to members of Congress. Her work helped to expand these tax credits so that they reached the poorest families and individuals, helping to reduce child poverty by about 40 percent during 2021 as part of the federal response to the pandemic.
Sister Richelle is a tireless coalition-builder, strengthening the Coalition on Human Needs through her efforts to bring groups into our joint activities, and to share information and strategy regularly with other groups.
Sister Richelle's sense of justice leads her forcefully to demand that the rich and corporations pay their fair share in taxes, and to seek reductions in Pentagon spending. She has provided leadership in CHN's Strengthening America's Values and Economy for All (SAVE for All) campaign, which has included these demands as essential and responsible ways to secure investments in poverty reduction, health care, and economic opportunity for all. Sister Richelle also lifted up these issues of basic equity by joining in several tours of the Nuns on the Bus, a project of NETWORK Lobby. She used every means she could to get those who worship the Golden Calf of Greed to pay their fair share.