2016 Associate Partnership Commitments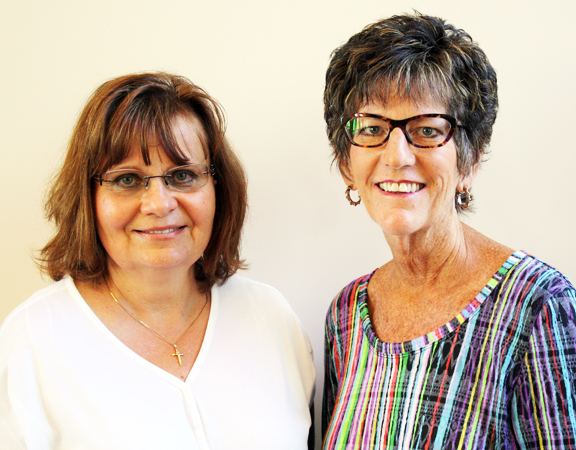 On June 27, gathering with sisters, associates, family and friends, Sherry Giesemann and Deb Pic-Deutmeyer made their initial commitment to the Presentation Associate Partnership as they proclaimed their commitment to the Presentation mission of being "called to evangelize, offering hope and love to a broken world by incarnating the hospitality of God, confronting injustice and working for peace."
Over the past year and a half these new associates have been gathering regularly to pray, study, share and reflect on Presentation heritage, charism, mission and community. Sister Donna Demmer, Associate Barb Klein and the members of the Presentation Partners associate group guided Sherry and Deb through the orientation process.
Reflecting on their commitment as Presentation associates both Sherry and Deb expressed their desire to share in the Presentation mission. "By becoming an associate, I want to share with others the Presentation values that I've experienced in so many sisters and associates", noted Deb. Sherry echoes this sentiment. "As I was growing up, the Presentation Sisters played a significant role in my faith life and that of my family. I want to be an associate because I feel it's my time to give back."
Welcome, Sherry and Deb! May your lives and ministries be enriched and supported through your participation in the Presentation Associate Partnership!
Caption: Left to right: Deb Pic-Deutmeyer and Sherry Giesemann make their initial commitment to the Presentation Associate Partnership.