Sister Mary Joan Lickteig
Superior 1985 -1989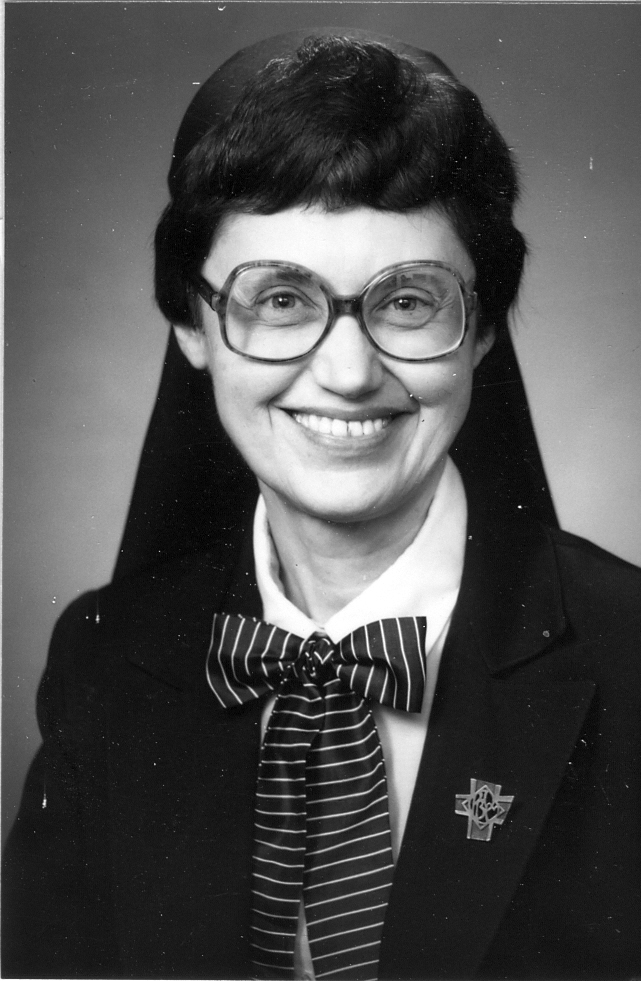 Patricia Lickteig, daughter of Ambrose and Rose (McMahon) Lickteig, was elected the 15th superior of the Dubuque Presentations. Born in Algona, Iowa, she entered the Presentation community following high school graduation from St. Cecelia Academy in Algona. She earned bachelor's and master's degrees from Clarke College, Dubuque, and a doctorate from the University of Iowa in Iowa City, Iowa.
Her "claim to fame" is that she is the only Presentation sister who never taught/ministered outside of Dubuque. Likewise, there had been only one other time in the history of the community (1907), when a sister was chosen as congregational leader, who had not previously served in some type of central community leadership.
The 1985 and 1989 Chapters (community decision-making meetings) were the first to have outside facilitation and participation by non-delegates. During this time the community formulated and adopted a mission statement, studied and implemented an associate program and formed closer associations with Midwest Presentation leadership teams, as well as the North American Conference, which included seven groups of Presentation leadership teams.
The first Latin American Presentation Association (LAPA) met in 1986 to discuss ideas for living the Presentation charism in the Latin culture. When the fourth International Presentation Assembly met in Los Gatos, California, in October 1988, they determined an organizational structure and goals to form the International Presentation Association (IPA). Dubuque member, Sister Mary Beth Kress, was named the first coordinator of IPA.
The 1989 Chapter made a decision that had previously taken considerable attention; each sister could make a personal choice about wearing the veil. Chapter recommendations subsequently began to have a greater focus on the needs of the larger world, with justice issues coming to the fore, engaging community interest and energy.
Upon completion of her leadership term, Sister Joan resumed her position as a tenured professor at Clarke College. An air of ordinariness and simplicity had marked her term of office.
Following her 20 years of teaching at Clarke College, Sister Joan served at Resurrection School as a literacy coordinator. Upon conclusion of her 11 years at Resurrection, she authored an informal history of the Dubuque Presentation sisters and then joined Sister Sheila Ann Dougherty to develop "Psalms for the Season," a book of psalms, prayers and readings for community morning and evening prayer. Sister Joan retired in 2013.