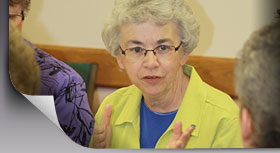 Sister Mary Julianne Brockamp
Congregational Leader 1989-1993, 2013-2018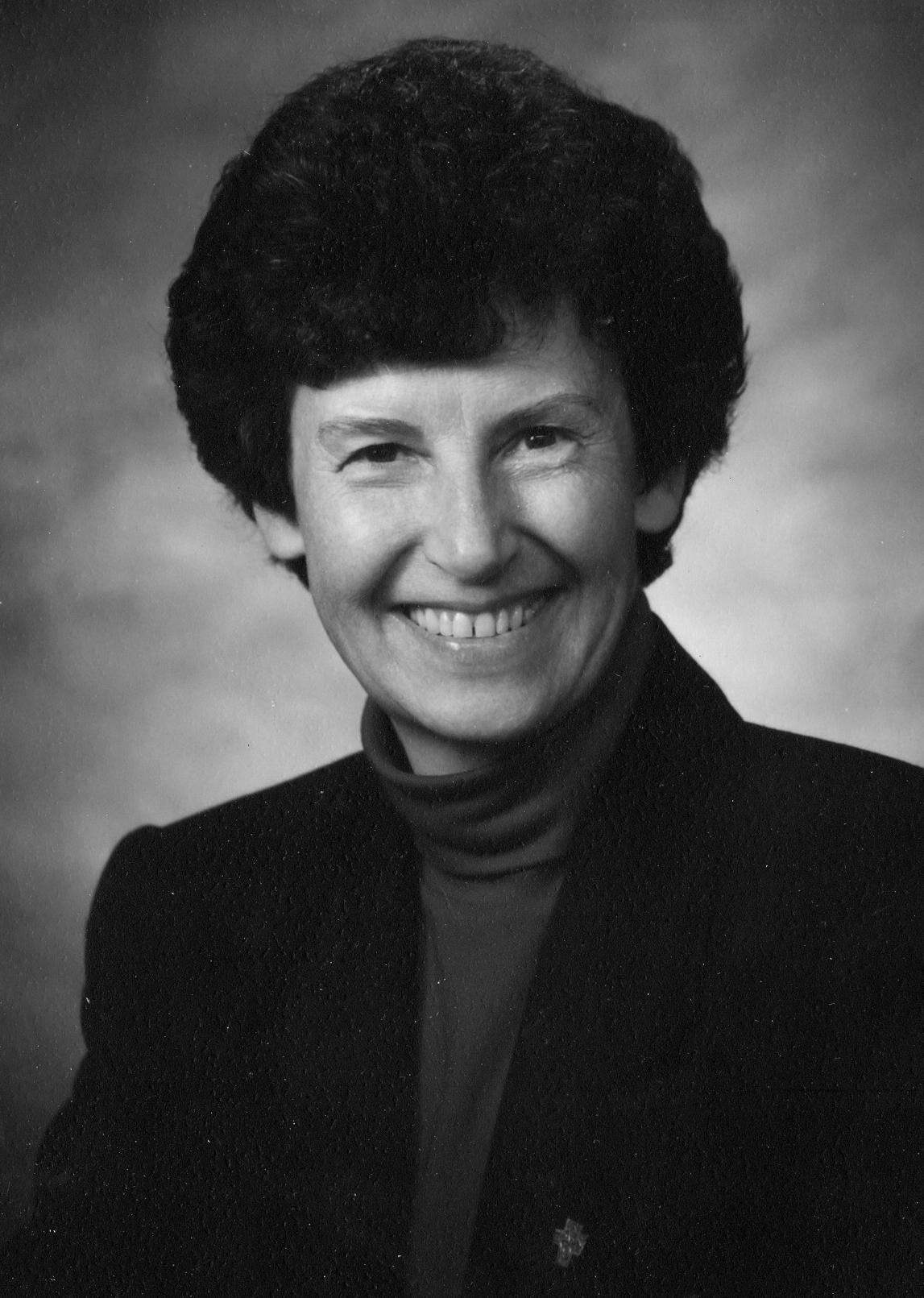 Sister Mary Julianne Brockamp has earned a significant place in Presentation hearts and history. Her record of leadership terms proffers an exceptional pattern for any religious community, including the Sisters of the Presentation.
Sister Julianne was first elected to community leadership in 1989 as the 16th congregational leader. Decidedly a first, she was reelected in 2012, 23 years later, now as the 20th leader following three other sisters who served in between. An obvious community choice, she responded to the demands of this second leadership summons with a generosity characteristic of her response to previous ministry calls.
From Timber Lake to Dubuque came Bernice Brockamp in 1954 with the South Dakota wind in her hair, a pioneer spirit in her heart and her saxophone in its case to make music at Mount Loretto. Born in South Dakota, Bernice Kathleen, daughter of Julius and Mary (Crain) Brockamp, was educated in the Timber Lake schools, including St. Joseph School. Having not yet completed high school when she entered, Bernice attended St. Columbkille High School in Dubuque, graduating in 1956. In 1959 Sister Julianne graduated from Clarke College, Dubuque, and later earned two master's degrees.
Teacher, scholar, leader, innovator, minister with indigenous peoples and tornado-survivor, Sister Julianne first served as an Iowa elementary teacher and principal before answering a missionary invitation to Entre Ríos, Bolivia (1974). Following 11 years in South America, she continued Hispanic ministry, this time in Alamogordo, New Mexico, only to be called to Dubuque – for community leadership. She came, this second time, with a missionary spirit in her heart, her integrity and vision to lead us and her humor to cheer us.
Her leadership term (1989-1993) was marked by creativity and innovation with the pastoral planning process, imbuing ownership of the mission statement. The first directional statement followed, stating concerns for the marginalized, ecological needs and fair distribution of the world's resources.
The leadership team's four years might be viewed as Nano's prairie fire. Integrative changes based on a new church model, new theology, feminine psychology, and new understandings of church and religious life re-founded and grounded the community. Monumental changes in thinking and theology moved the community on – paces beyond.
New directions resulted as the World Vision Committee, along with the leadership team, contributed significantly to a community awareness and appreciation of local and global needs. Increased interest in justice efforts spawned new ministries. More sisters worked in the area of social justice and participated in an array of ministry choices. As a result, living groups became smaller and some sisters, out of ministry necessity, lived alone. Collaborative justice stances were taken with other Dubuque religious communities opposing increased military activity in the Persian Gulf, and with LCWR against racism.
On July 26, 1992, the first reunion of Presentation women who had entered and the left the Dubuque community was held, a day of prayer, sharing and reminiscing for present and former members.
Having completed her leadership term in 1993, Sister Julianne served as director of religious education at St. Joseph Parish and in campus ministry at Black Hills State University in Spearfish, South Dakota. Three years later she joined the ministry team at Pine Ridge Indian Reservation, Oglala, South Dakota. In 2004 when she was invited to serve as vocation-formation director for Bolivian women, she returned again to her beloved Bolivia. Her work in Boliva completed, Sister Julianne turned to Hispanic ministry, this time in the public school system and St. Rose of Lima Parish in Hill City, South Dakota. From there she was again called to leadership.
She came to Dubuque this third time, bearing the same open attitude, accompanied with the same spirit of prayer, discernment and acceptance, but with a new energy and youthfulness, topped with her warm Brockamp smile and a heart generous enough to pay the personal cost of still another leadership term – evidence of God's Providence, as from the beginning of Presentation history.